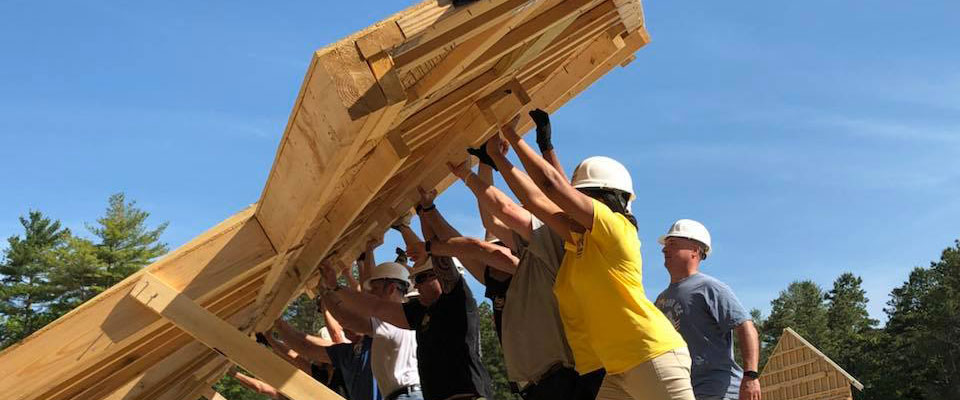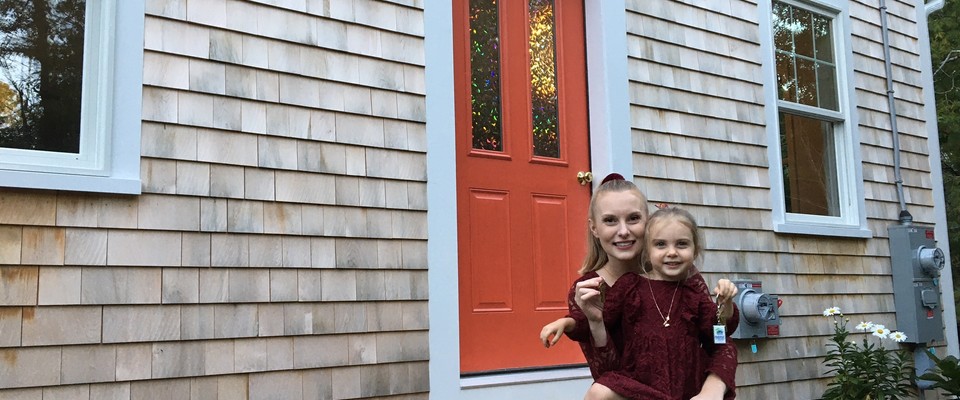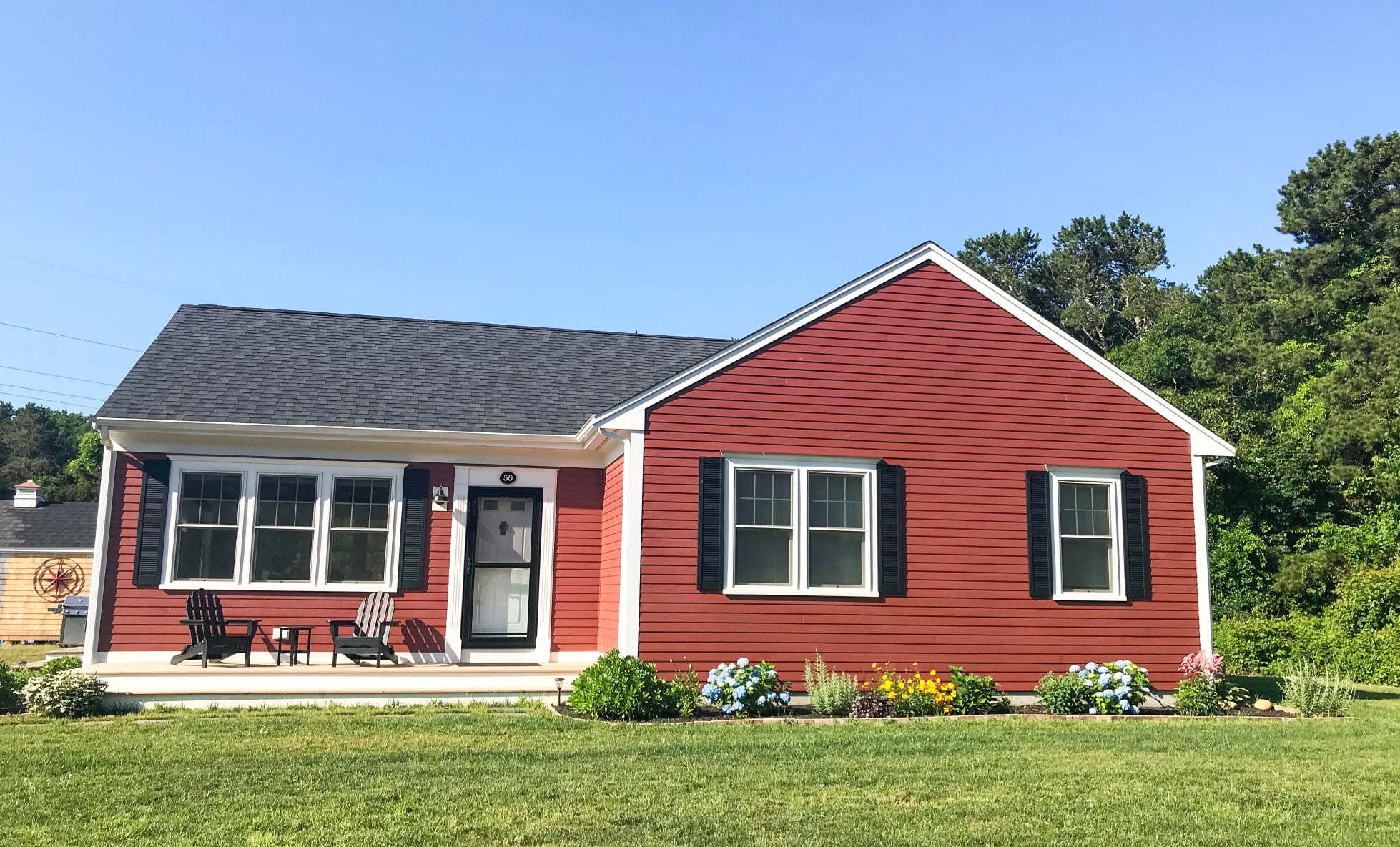 Habitat for Humanity Cape Cod Volunteers
Habitat for Humanity Cape Cod Volunteers
Habitat for Humanity Cape Cod Volunteers
Building homes, changing lives, preserving community.
Habitat for Humanity of Cape Cod has developed over 180 affordable homes on Cape Cod. Local families help build their own homes alongside volunteers and pay an affordable mortgage. Homes are deed-restricted to remain affordable in perpetuity. With the support of Habitat and community contributors, Habitat homeowners achieve the strength, stability and self-reliance they need to build a better life for themselves and their families.
Habitat for Humanity of Cape Cod, Inc.Diversity, Equity, and Inclusion Statement (DEI)
Habitat for Humanity of Cape Cod has a mission to build and foster strong communities with Diversity, Equity, and Inclusion as the bedrock of our work. We strive to foster stability, self-reliance, and a strong sense of community for every person who is in need and encourage belonging and empowerment at work and on worksites. We listen, engage, and value teamwork in all our diverse communities and diverse suppliers. Habitat for Humanity of Cape Cod will also promise to champion diversity, build an inclusive community, and embrace diversity and equity for all. 
           Habitat for Humanity of Cape Cod
           411 Main Street (Route 6A), Suite 6
           Yarmouth Port, MA 02675
           Email: office@habitatcapecod.org
           Phone: 508-362-3559
Hear from Habitat Homeowners
Habitat for Humanity of Cape Cod partners with families in need of an affordable home to build one of their own; fostering stability, self-reliance and a strong sense of community.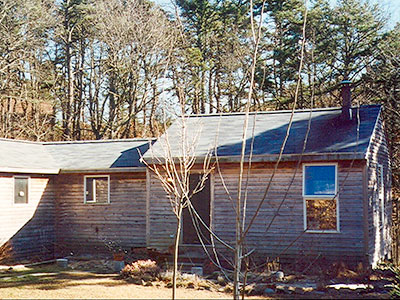 Habitat for Humanity of Cape Cod was founded on October 1st, 1988, as an affiliate of Habitat for Humanity International. Dick and Phoebe Soule of Orleans first brought the idea of a Habitat affiliate to Cape Cod. Our first home was dedicated in Wellfleet in November 1989. Since that time, we have built at least one home in every town on Cape Cod and all 15 towns have donated at least one land parcel. From day one, we have tithed 10% of our unrestricted donations to build Habitat homes in developing nations.
In our earliest years, finding land and building homes presented enormous challenges. Initially an entirely volunteer-run organization, those first struggles were clearly a labor of love for our founders. In 1994 we were able to hire our first, part-time, director. By 1998, as a ten-year-old organization, we had completed fifteen homes. The next fifteen homes were completed in just five years, and fifteen more were completed just three years later. Much of the credit for this growth goes to our loyal and dedicated volunteer leadership. In addition, key community partnerships and favorable housing policy changes over the years enabled us to find land that would not otherwise have been available to us.
In 2003, we launched our first subdivision: 10 Habitat homes within a 16-home development in Hyannis. And in 2009, we went green with a LEED-Gold certified subdivision in Harwich – including solar panels. Another important green initiative was the opening of our first ReStore in 2011. September 2013 saw us partnering with the Homebuilders and Remodelers Association of Cape Cod for Blitz Build 2013 – one home built in one week – which has now become a biennial event (check out Blitz Build 2019).
We are grateful to our many steadfast and generous supporters, volunteers and partners. It is only because of our many Habitat friends that we can now plan to raise walls on ten new homes or more in a single year. However, we think of our most important accomplishments as those that are beyond counting: families thriving; home buyers and volunteers learning new skills together; new friendships and connections forged. With your active support, we can continue our mission of building homes, hope, lives, and community.
A world where everyone has a decent place to live.
Mission Statement
Seeking to put God's love into action, Habitat for Humanity brings people together to build homes, communities and hope.
About
Founded in Americus, Georgia, USA, in 1976, Habitat for Humanity today operates around the globe and has helped build, renovate and repair more than 600,000 decent, affordable houses sheltering more than 3 million people worldwide.
Non Proselytizing Policy
Habitat for Humanity International and its affiliated organizations (HFH) will not proselytize, nor will HFH work with entities or individuals who insist on proselytizing as part of their work with HFH. This means that HFH will not offer assistance on the expressed or implied condition that people must (i) adhere to or convert to a particular faith or (ii) listen and respond to messaging designed to induce conversion to a particular faith or denomination.
Habitat for Humanity ReStores of Cape Cod are nonprofit home improvement stores and donation centers that sell new and gently used furniture, home accessories, building materials, and appliances to the public at a fraction of the retail price.
Proceeds are used to help build strength, stability, self-reliance, and shelter in our community.