Habitat Falmouth Road Race Group
Habitat Falmouth Road Race Group
Our board is made up of dedicated individuals from many fields, including construction, real estate, social services, finance, and faith leadership. 
Their collective expertise helps guide our programs, informs our strategic direction, and assesses the effectiveness of our organization, leading us in our mission to build homes, hope, lives, and community.
Is there a need for affordable homes on Cape Cod?
The typical home value of homes in Barnstable County is $507,315. 
This value is seasonally adjusted and only includes the middle price tier of homes. 
Barnstable County home values have gone up 15.2% over the past year.
Meet our Board of Directors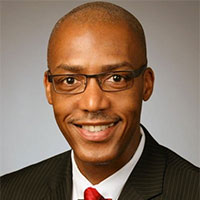 Chairman of the Board – With over 29 years under his belt at the Cape Cod Five Cents Savings Bank, Wil is currently Assistant Vice President and Branch Manager of the Five's Wellfleet and Provincetown locations. Wil has managed the Wellfleet branch since 2002 and is a vital part of the outer Cape community. A native of the US Virgin Islands, Wil was a department head at the VI Department of Labor before moving to Cape Cod in 1991. Wil is an advocate for the sustainability of our community and affordable housing and has expertise and experience with a range of non-profit organizations. He has served on the Board of Habitat for Humanity of Cape Cod since 2010, including three years as President. He has also serves as a Treasurer for the Provincetown Chamber of Commerce and Wellfleet SPAT, and serves on the board of the Community Development Partnership. Wil has business degrees from Babson School of Financial Studies, New England College of Business and Finance, and Cheney University.
Peter Kimball
Vice Chairman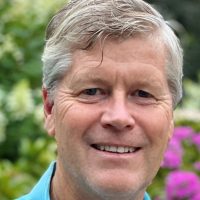 Peter is a respected and experienced home builder and remodeler based in Orleans.  He is the past president of Home Builders and Remodelers Association of Cape Cod.  Peter was the organizer and a participant in 4 Habitat Blitz Builds.  He is an active committee member and Board member for Habitat for Humanity of Cape Cod.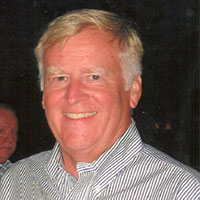 Treasurer – Before retiring to the Cape, John had a career in high tech, managing the development of Business Intelligence applications for Oracle. In 2016, John became a construction volunteer with Habitat Cape Cod and has since become a familiar face on a number of sites. In 2019 he joined a team of volunteers to transition our organization to Habitat Connect, our new platform for volunteer management, and in 2020 he started providing assistance in the area of financial reporting and analysis. John lives in Centerville.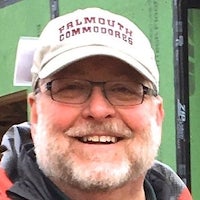 Jaime is the former Chief Operating Officer and Chief Merchant of Barnes & Noble, Inc, the world's largest retail bookseller.  His senior leadership responsibilities included the areas of strategic planning, marketing, merchandising, e-commerce and new store development.  Jamie served for eight years on the Board of the National Book Foundation, the presenter of the National Book Awards.  He is currently a member of the Advisory Committee for Habitat's ReStores here on the Cape.  In addition, he is a family partner and construction volunteer.  Jamie and his wife Rosemary live in North Falmouth near the Shining Sea Bikeway, which they both love to ride.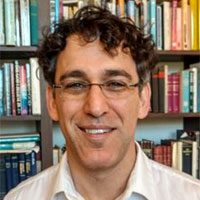 David is the Rabbi of the Cape Cod Synagogue in Hyannis where he has been for the last thirteen years. Prior to living on the Cape, he served a community in Tucson, AZ where he was introduced to Habitat. His other interests include music, cooking, and social justice. He and his wife, Bettina, live in Centerville.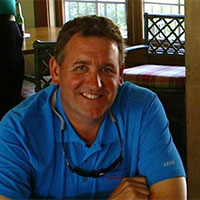 Vice Chairman of the Board – Steve is CEO and President of Oceanside, Inc. Steve has been involved in the restoration industry for over 25 years. Serving as Director of Operations at Oceanside for over 20 years and having worked previously as an insurance adjuster for a local adjustment firm. In 2012, Steve had the opportunity to purchase Oceanside, Inc. Steve holds a Massachusetts Construction Supervisors license as well as many other certifications. He was born and raised on Cape Cod and attended schools in Yarmouth. He now lives in West Barnstable with his significant other, Eileen Kennedy. He is the proud father of three daughters and two stepsons. Steve and Eileen are avid golfers and spend time between the Cape and Myrtle Beach when the weather changes. Oceanside is proud to be a supporter of many charitable organizations on the Cape including Cape Kid Meals, Community Connections, Cape Cod Military Foundation, and the Sandwich Food Pantry, to name a few.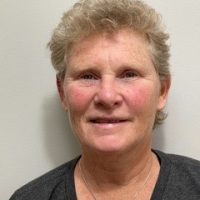 Lynn is a retired trainer of thorough bred & standard bred racehorses in New Jersey.  She moved to the Cape after marrying her husband Murray.  They live in Harwich.  Their son Ian is currently attending Mass Maritime Academy.  Lynn is a member of the HHCC Faith Relations committee, is a volunteer family partner and has been a construction volunteer.  Lynn has worked at the front desk, as a dental assistant and as the facilities manager at her husband's dental practice.  She is currently a PSIA (Professional Ski Instructors of America) certified alpine and adaptive ski instructor at Mount Snow.  Lynn is the head coach for Special Olympics at Mount Snow.  She has a passion for working with adults and children with special needs.  Lynn serve on the Mission Committee as the Chairperson and Personnel Committee at the First Congregational Church in Harwich Center.
Sue is an HR professional with over 25 years of experience. She is Director of Human Resources for Convention Data Services in Bourne, MA, where she's been for 10+ years. She's also held HR leadership positions in healthcare and human services, and began her career in banking and manufacturing. Sue is active with the Cape Cod Human Resources Association, currently serving as VP/Program chair. She also serves on the SHRM MA State Council. She earned her BA from Bridgewater State University and holds SPHR and SHRM-SCP designations. She grew up in Norwood, MA, spent much of her adult life in the Wrentham and Plainville areas, moving to the Cape 11 years ago, when the nest emptied. Sue and her husband Brad live in West Barnstable with their 13 year old Bichon Frise. They are very lucky to have 2 sons, 2 daughter-in-laws and a precious granddaughter who they love to spend time with. Sue also enjoys the beach, yoga, reading and all other good things life on the Cape can offer.