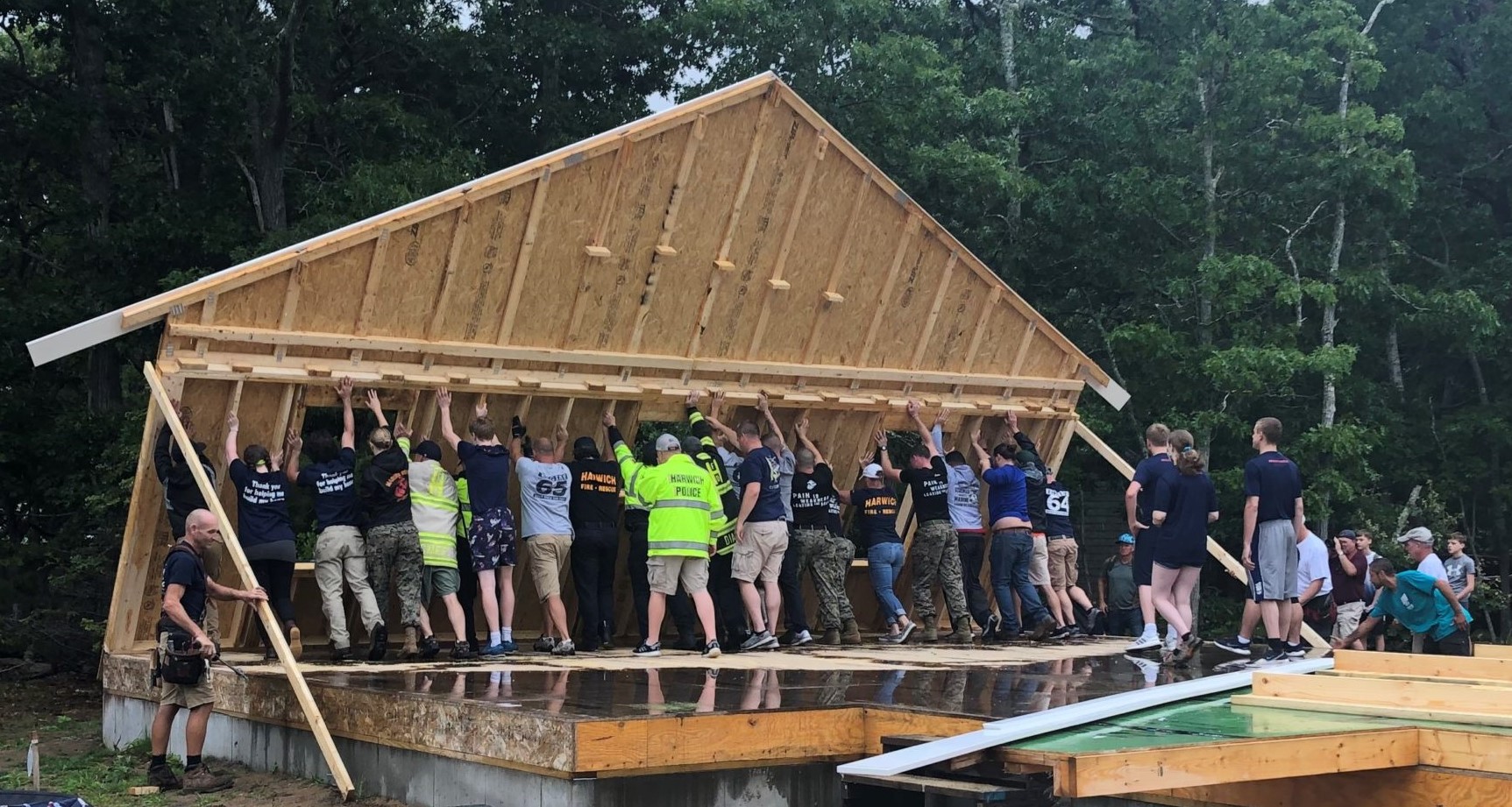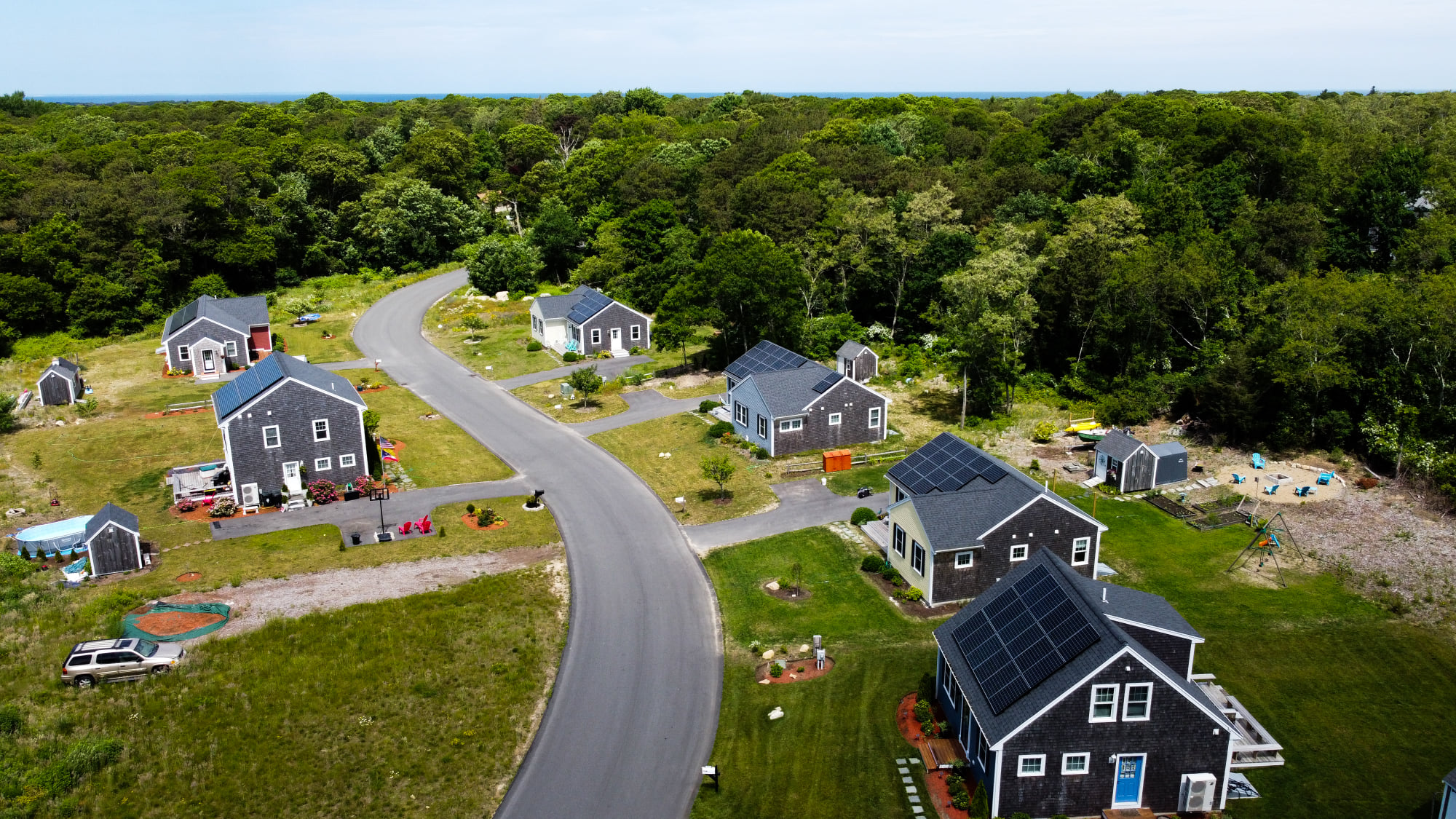 Habitat for Humanity of Cape Cod has built over 170 affordable homes in all 15 towns on Cape Cod.
In 2020, we completed two homes in Wellfleet, one home in Mashpee, and seven homes in Brewster; and in 2021, we completed construction of one home in Orleans and two homes in Mashpee
In 2021, we began volunteer construction of six homes on Murray Lane in Harwich and six homes in Phase 1 of a 10 home build on Willett Way in Falmouth.
In 2022, we began construction of four homes in Falmouth (Willett Way, Phase 2), two homes in Chatham, and three homes in Sandwich and completed six homes on Murray Lane in Harwich in the Fall 2022.
Route 6, Truro
181 Route 6, 3 homes – We have entered the pre-permitting phase for a 40B Comprehensive Permit for this project.  We will present our plans to the public in July and August 2022.  And then, following public comment, we will present our complete Local Initiative Project application to our housing partner, Truro Housing Authority, and also to the Truro Select Board.   Pending their support, our application will then go to MA DHCD for approval and issuance of a DHCD project eligibility letter.   At that point we can apply for project permitting through Truro ZBA process.   Stay tuned! 
Old Kings Highway, Wellfleet
Our 40B Comprehensive Permit for four homes which was approved by the Zoning Board of Appeals (ZBA) in July 2019 has been appealed by several neighbors. We are working our way through the judicial process.  Our trial completed in April 2022.  We are now awaiting the judgement.   We will provide more information as soon as we are able.
George Ryder Road South, Chatham
The walls were raised on June 25, 2022 for the two homes a 3-bedroom Cape at 19 & a 2-bedroom Ranch at 25 George Ryder Road South.  We look forward to a successful volunteer build and home dedications in late spring, early summer 2023. 
Red Top Road, Brewster
We are fully permitted to build two homes at 26 Red Top Road (now Phoebe Way).  We are planning one home to be a Veteran Preference.  Construction cannot start until the Town of Brewster completes its installation of town water on Red Top Road.  It is our hope to start infrastructure for the project in late fall 2022 or early winter 2023.   
Setucket Road, Dennis
We have property owned by the Friends of Dennis Senior Citizen's under contract for purchase. We have finalized engineering and have the Local Initiative Program process underway, working through friendly 40B comprehensive permitting with the Town of Dennis. We have received a project endorsement from the Town of Dennis Affordable Housing Trust and will soon appear before the Dennis Select Board seeking their support. Our hope is that we will soon be able to construct four homes on this site.