Habitat may work around the corner from you, but we also work around the world. Through Habitat's Global Village trips, you can volunteer abroad with us in nearly 30 nations.
Our volunteer trips offer more than just the opportunity to swing a hammer. When you travel and volunteer with Global Village, you'll experience the country like a local, with the locals. You will meet people from around the world with all different kinds of backgrounds, races and religions. Spending time with other cultures doesn't mean just exploring the differences, but also discovering the commonalities. You'll find that you don't even need to speak the language. Your participation on one of these trips helps support Habitat's ongoing home building efforts. While your personal trip may last for a week or more, your financial, emotional and physical contributions can be life-changing for both those in the communities where you work and in your own life for years to come.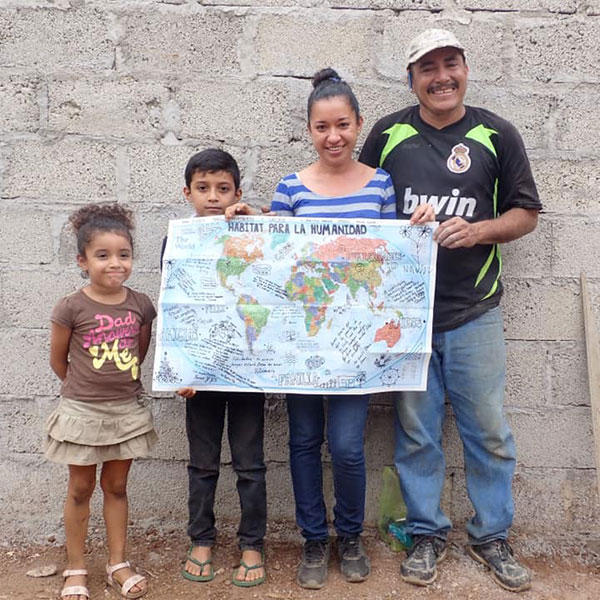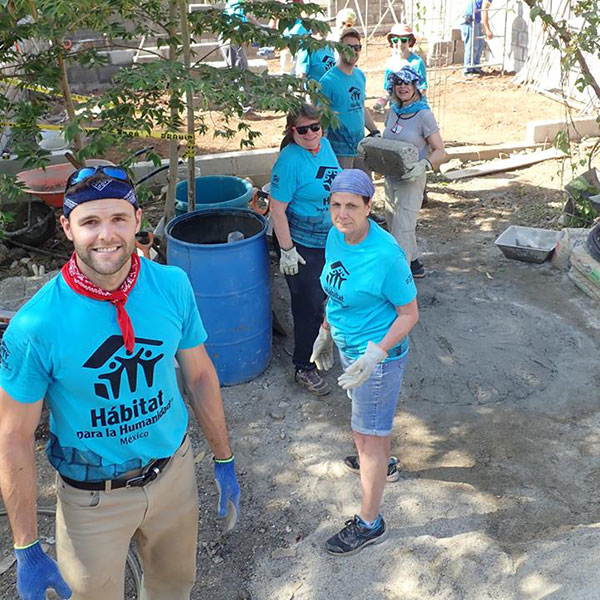 2019 Chacala- Nayarit, Mexico
A volunteer team from Cape Cod traveled to Chacala, Mexico from Saturday, March 9th to Sunday, March 17th. The team assisted a family in constructing a home and learned about the community and culture of Mexico. Our 2019 Global Village team was led by Tricia Vos and members were Charles Orr, Donna Hartnett, George Bell, Greg Whiting, Janet Sharp Kershaw, Laurie Leitner, Marcia Bissell,  Rosemary Nicholls,  Roz Levin, and Weston Halkyard.
Monday
The team stated working Monday! They met the family first – Johnny works at a pineapple farm and Fabiola stays home to care for their kids Humberto and Fatima. After a safety and construction orientation, the team started mixing mortar, leveling the floor, moving blocks, and building walls. By the end of the day, they were ahead of schedule!
Tuesday
The team continued to mix mortar, move blocks, and raise the walls.The homeowners are working with the team every day. It's a unique opportunity to lean more about this Mexican community.
Wednesday
The Global Village team finished raising the walls! After work on Wednesday, they visited the pineapple farm where the homeowner works and learned about the process of growing and harvesting.
Thursday
The Global Village team continued to learn and build on Thursday. They visited a brick factory to see how the materials they are using are made, and then mixed more concrete and pored some columns on the house!  They leveled the floor before making visits to other homes built by Habitat partner families. No one can believe tomorrow will be the last day – the week flew by!
Friday
The team finished working on Johnny and Faby's home today. It was an emotional goodbye! Everyone enjoyed the week and couldn't wait to share their experiences with the Habitat Cape Cod community when they returned.
We hope to put together a new build location in 2024!
To Learn More –