Habitat is building green!
Here at Habitat for Humanity of Cape Cod when we say we build "green," we are telling you that our priority is to build sustainable, energy efficient and healthy homes.
· Sustainable homes are built using materials that are harvested, procured, or otherwise sourced in ways that do the least harm to our planet's natural resources.
· Energy efficient homes reduce the amount of energy required to heat, cool, and run the household—which also reduces carbon emissions into our atmosphere.
· And healthy homes are those that have excellent indoor air quality.
We are proud of our green building strategies which use advanced framing techniques, as well as cutting edge technology; and especially when combined with solar voltaic systems, produce some of the most energy efficient homes built anywhere.
Green building benefits us all now—and will benefit generations to come. Children growing up in a house with good indoor air quality have fewer health issues, and the benefit of owning a home with lowered energy costs is obvious.
Habitat's Green Building Techniques
We use Truss Joist I-beams (TJIs) for floor joists & roof trusses. TJIs are engineered and designed to use all parts of the tree with very little waste. Patterned after steel I-shaped beams, TJIs are held together with resins, and are both stronger and straighter than natural wood of the same dimension.
Our sub floors, walls, and roof sheathing are made from poplar wood Oriented Strand Board (OSB). Poplar is an easily renewable source of wood, and OSB is manufactured so as to produce very little waste.
We use sustainably harvested, bamboo wood flooring. Prefinished flooring material maintains better indoor air quality with no out-gassing and uses no mastics or adhesives in its application.
Our homes have cement-based clapboards for siding, which is manufactured using post-industrial material, thus diverting materials from the landfills. The siding is economical, extremely durable, and requires very little maintenance once installed and painted.
All exterior walls are 2 X 6. This allows for thicker insulation, which in turn makes the home more energy efficient, reducing the costs of heating and cooling.
A "California Corner" framing technique adds insulation space further into the corners of the house.
Using "Raised Heel" trusses allows deep, uncompressed, wall-to-wall insulation of the attic floor, which reduces the heat loss between the living space and attic. We install 22" of formaldehyde-free R-60 insulation. The current building code only calls for R-38.
Windows are double paned with argon glass in-between for minimal heat loss.
We give special attention to sealing all penetrations – with the goal in mind of getting to 3 ACH (air exchanges per hour) making for an extremely tight house. We compensate for that tightness with an ERV (energy recovery ventilator.) This system brings in fresh air while exhausting stale moist air simultaneously. The air gets preconditioned before it enters the home.  We place them in the ceiling as close to the cold air return as posslble. In that way the fresh air being introduced drops down into the air handler to be further conditioned and distributed throughout the home.
All of our appliances are "Energy Star" rated.
We install light emitting diode (LED) lightbulbs for all of the light fixtures in the house. Using just 10 watts, an LED bulb can produce light equivalent to 60-watts and can last up to 50,000 hours.
Bathrooms in all our homes are vented to the outside with programmable timers to exhaust the stale & moist air to the outside.
We no longer rely on the combustion of fossil fuels for heat. We use Air-to-Air heat pumps which deliver clean hot air in the cold winter season, and cool dry air in the humid summer season. Although heat pumps require electricity to function, they are extremely efficient. Most of the energy for heating comes from the outside air, and only a fraction from electricity, since a heat pump moves heat instead of generating heat.
Domestic hot water is provided by a separate heat pump, which delivers hot water 62% more efficiently than the same size electric heat pump.
Whenever possible, we orient our homes towards the south to maximize passive solar energy and enable best siting for rooftop solar panel installation.
 We use solar panels whenever feasible and only North American made photo voltaic panels. Solar panels generate electricity whenever the sun is shining. The local utility company stores the extra energy and compensates our owners through net metering credits which offset their electric bills well into the colder darker months.
If we are not able to install solar panels due to funding constraints, the home is made solar ready.  In that way we allow for an easy future installation of solar. 
Many of our homes have received "net zero" HERS ratings – meaning that with careful energy use, our homes can produce as much energy as a homeowner uses. But as consumer needs vary, we are satisfied to say 29 of our most recent homes are "net zero possible!"
Decent, affordable shelter provides families with a place to gather and grow. Even more, by working with Habitat to achieve affordable homeownership, families can transform their lives.
Affordable homeownership helps create the conditions that free families from instability, stress and fear, and encourages self-reliance and confidence. Studies show that strong and stable households are foundational to child development and growth. When a home fosters — instead of hinders — health and safety, families can flourish. Owning an affordable home also allows homeowners to lift up their entire family by saving for their futures and investing in educational opportunities — bolstering job opportunities and long-term career growth.
Surveys of Habitat homeowners and their families show better financial health, parents who are more confident about meeting their family's needs, and even improved grades for their children.
Through a series of evidence briefs highlighted below, Habitat is bringing to light research on the barriers to affordable housing and the incredible impact it has on individuals and families in the U.S. at home and beyond.
Wherever we work, we witness tangible evidence that decent, affordable shelter creates a long-lasting and life-changing impact on families and communities.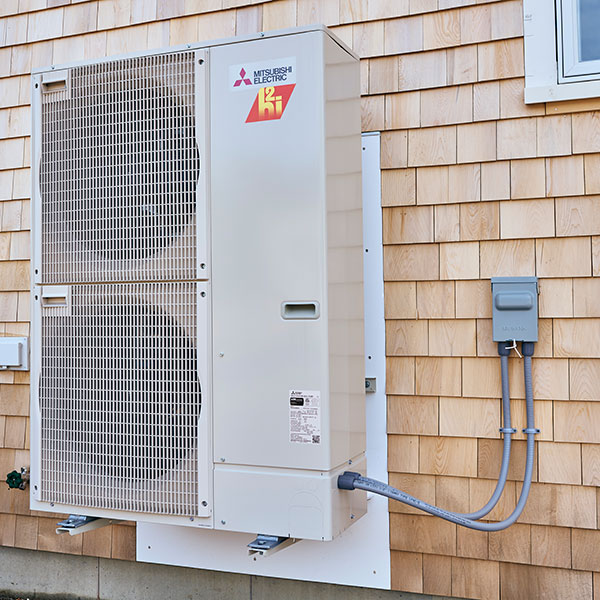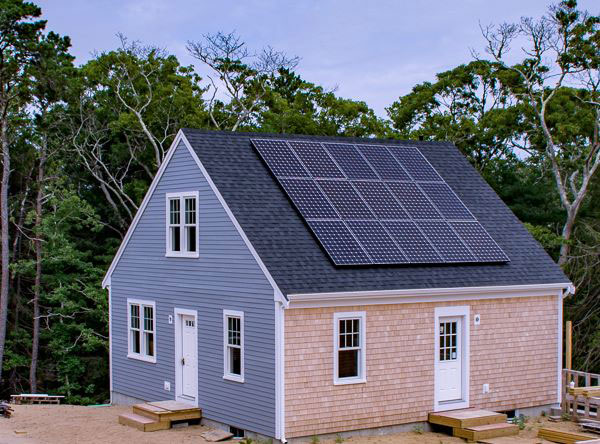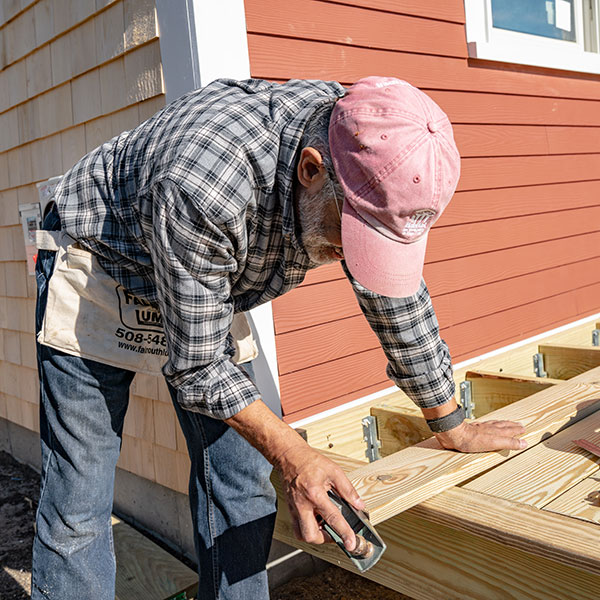 Home Energy Raters (HERS) follow us through initial permitting, construction, and completion. We are graded for the house performance and have been receiving rebates through the State "Energy Star" program. Monitoring the houses we've built helps us see how these various systems are performing, with an eye to what is working, what is not, and how to improve. The goal is to build healthier homes that give back more energy than they take.