Building homes, changing lives, preserving community
We have much to celebrate at Habitat Cape Cod!
Join us for one of our many events:
Fundraising Events • Homeowner Milestone Celebrations • More!
Habitat Cape Cod fundraising events increase awareness and raise funds to build affordable homes in partnership with hardworking families in need.
Whether attending, becoming a sponsor, or organizing your own fundraiser, events are a great way to get involved throughout the year.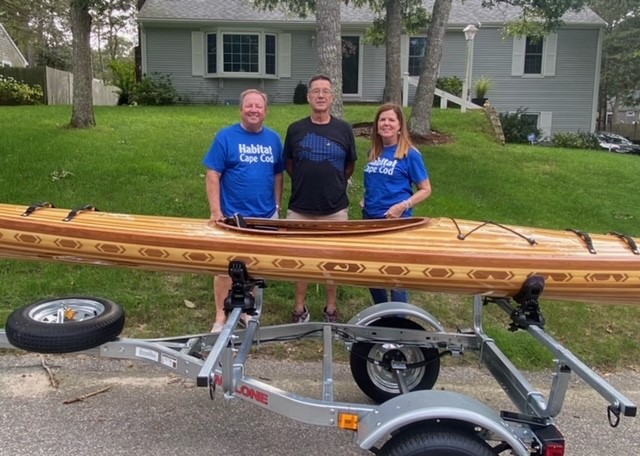 Volunteer Kayak Builder, John Amirault, Cyril our winner, and John's wife Pauline delivering the kayak.
We have a winner!
Cyril of East Falmouth is the lucky winner of our 2021 Kayak. Enjoy your beautiful new kayak Cyril. 
We drew the winning ticket on Saturday, October 9th at the Falmouth ReStore.
Thank you to everyone who purchased tickets and helped us build more homes!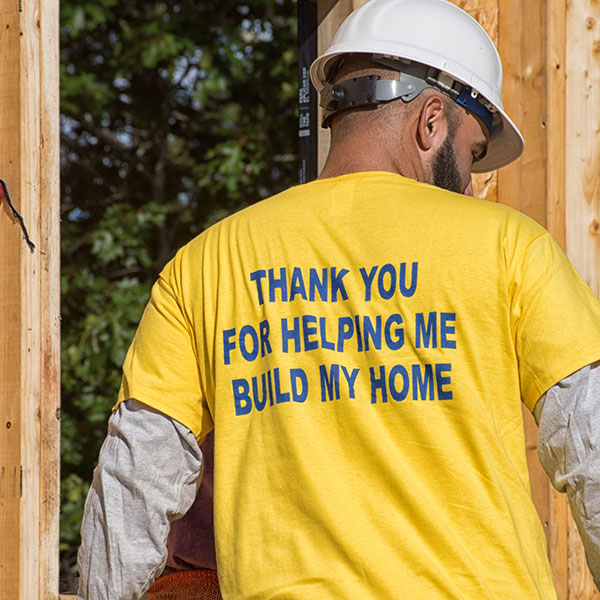 Fundraise for Habitat Cape Cod
A benefit event or personal fundraising campaign is a great way to support Habitat Cape Cod.
From golf tournaments and road races to donations in lieu of wedding gifts and birthday presents, there is no limit to how you can raise money to support Habitat Cape Cod.
No event is too big or too small. And every dollar counts!
For more information, please contact:

Check out our past events!